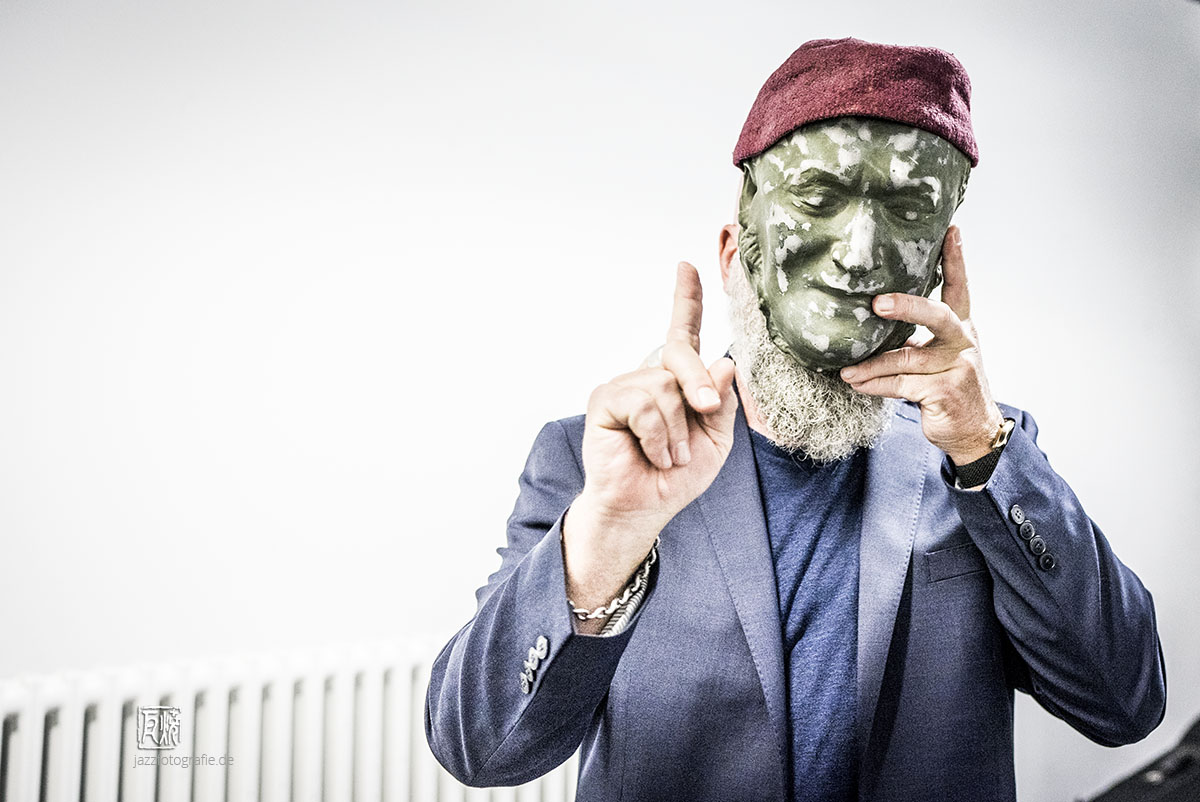 Nobody will never guess, who is hidden behind this mask…
Heinz Sauer (saxophone) and Uwe Oberg (piano) played their cd release concert for "Sweet Reason" (Jazzwerkstatt Berlin) at Jazzinstitut Darmstadt on 17/12/15.
Berlin based band KUU! with Jelena Kuljic – Vocals, Kalle Kalima – Guitar, Frank Möbus – Guitar and Christian Lillinger – Drums. Self-description: "This music is its own theatre, hectic modern noir." Images from Jazz & The City Salzburg 2017.